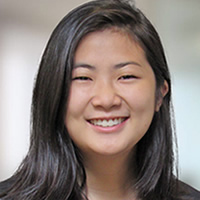 Charlotte's passion for social entrepreneurship began during her time at Vanderbilt University, where she earned degrees in Economics and Human & Organizational Development.

During her time as a student, she wrote, edited, and conducted strategic expansion research for The Contributor, a newspaper providing employment opportunities to individuals experiencing homelessness. She also worked with the Social Enterprise Alliance to expand knowledge-sharing and networking within the U.S. social business community.

Much of her other work in sustainable development has taken place overseas, because of her distinct love for Southeast Asia, where she was born. Projects have included the startup of an English cafe employing disabled individuals in Vietnam, as well as implementation of a Khmer training school in Cambodia. In 2015, she was awarded the prestigious Nichols Humanitarian Fund Scholarship, which she used to help establish The Surin Project, a paper-making business for farmers in rural Thailand.

She currently pursuing her love of literature and entrepreneurship at BookBub, a tech startup in Boston.