Amazon Medical Boat Expeditions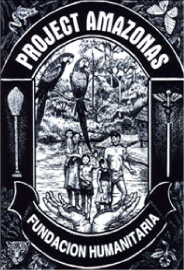 Project Amazonas is a Peruvian/USA non-profit, non-sectarian, and non-political organization dedicated to humanitarian, conservation, and educational activities in the Peruvian Amazon region of South America. They are dedicated to improving the lives of the indigenous and other peoples living in remote areas of the Peruvian Amazon through regular and sustained medical programs, as well as through community level education and sustainable development initiatives.
Project Amazonas actively conserves the biological resources of the Amazon in three rainforest reserves that it operates. With the cooperation of local communities, these reserves are used to promote ecological and ethnological research and education activities by Peruvian and foreign scientists and students. The mission is to improve the lives of the people of the Amazon while conserving the biological riches and functionality of the Amazon rainforest.