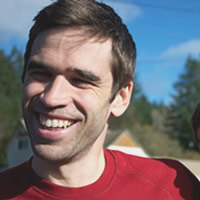 Dr. Eugene Nicholson
Pediatrician
Dr. Eugene Nicholson is a physician who takes a special interest in caring for impoverished communities.  He has helped organize and run a freestanding clinic for homeless and a mobile clinic for migrant workers in Vidalia Georgia, and has experience serving in a large community hospital in Honduras.  His dream is to one day practice third world medicine along with his wife, a hospital based pediatrician.  Eugene currently practices pediatrics in Portland Oregon, where he provides well care, urgent care, and specialized care for children with diabetes. 

Eugene's playtime is spent at home with his wife and kids, on local rivers in his kayak, or on trails in his running shoes.