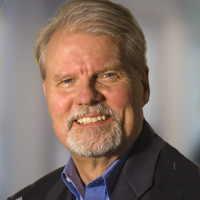 Jay Werth
Fundraising and Marketing Trusted Advisor
As an executive with privately and publicly held media companies, Jay Werth led accomplished staffs to achieve revenue and operational successes. Radio stations under his leadership won several national awards for their accomplishments in programming, community involvement and charitable support.
After a lengthy media career Jay became a performance consultant to privately held business.  He founded Carolina Business Partner and assisted organizations´ with their employee selection, development and retention strategies. He also provided marketing consultation to small business owners.
Jay is a student of team building exemplified in his current role as a fundraiser, motivating client staff and organization volunteers. He is a Campaign Director for Convergent Nonprofit Solutions of Atlanta.
For several years he participated in Chamber of Commerce resource campaigns, personally responsible for procuring hundreds of thousands of dollars in cash and in kind donations.
He combines organization savvy, leadership, discipline, and enthusiasm for private and public sector fund development. He believes that aptitude, motivation, and optimism are the critical success drivers for professional and personal success.
Jay and his wife, Martha, have three grown children and reside in Columbia, SC.  He´s a sports enthusiast and enjoys the performing arts and literature.