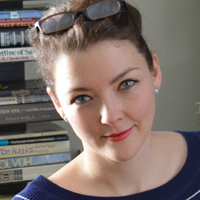 Jess Dennis
Director of Operations, AidJoy
Jess Dennis is the Director of Operations at AidJoy. She oversees internal functions of the organization, including project management, marshaling resources, and furthering AidJoy's mission by tapping a broad skill set and assuming various roles as needed. 

Prior to joining AidJoy, Jess was the Manager of Marketing Communications for Smith Moore Leatherwood, a regional law firm, where she managed an in-house technical and creative team that serviced 190 attorneys across three states. 

Over the course of her twenty-year career, Jess has played principal and supporting roles in entrepreneurial start-ups, and has served as a consultant to major corporations undertaking large marketing and training initiatives.  In addition to both technical and strategic planning expertise, Jess brings an ability to guide and encourage teams to realize their talents and reach past their perceived potential. 

She is also a composer and singer-song-writer who thoroughly enjoys all aspects of music production.