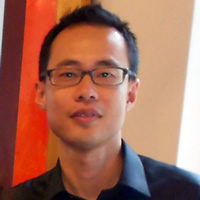 M. Chris Heng
COO, Henscor Inc.
M. Chris Heng is a dynamic senior-level executive who is known for his leadership in exceeding operational goals on a global scale. Chris currently leads the entire end-to-end supply chain with reverse logistics, including manufacturing operations, for Fairwaves, a telecom OEM company that makes mobile phone network systems. Headquartered in the Boston region, yet focused on international markets, Fairwaves' biggest market is in Africa-Chris' contribution has directly helped Fairwaves to secure a $73 million USD contract there. In his position, Chris has accomplished multiple New Product Introductions (NPI) of high value electronics on the international and domestic markets. Working directly with clients, his in-depth knowledge of the value chain brings sought after knowledge especially with negotiating large contracts and managing integration among the various business functions.
Chris has spoken at MIT on the importance of demand planning for tech companies dealing with hardware. As a final judge for the 2016 annual MIT / Boston APICS Innovation Competition, he was one of the three judges at the final case presentation of a 10 day, multi-stage competition. Over 100 graduate students from the MIT Global SCALE (Supply Chain And Logistics Excellence) program, representing 20 different countries, competed on Innovating & Improving New Product Introduction and Demand Planning for cash prizes, title, and industry recognition.
Chris' expertise draws deeply from his roles as COO, ISO 9001 QC manager, and board member. His experiences include running a high-tech, high-volume contract manufacturing company for x-ray mammogram machines and industrial gas laser systems for 6 years. During his time working under the direct mentorship of Michelin Tire Company's former global quality control manager, Chris refined his ability to implement a new ISO Quality Management System (QMS) at a company mass producing components for BMW and Ericsson.
He has a diversity of interests and follows his passion. Chris has designed and planted heirloom garlic gardens for gourmets in North Carolina, styled professional models' hands at major fashion shows and fund-raising events in Charlotte, and was honored at the Danbury Police Department in Connecticut with a commendation from the deputy Chief of Police for responding to an emergency missing children report.
Chris holds a Bachelor of Science in Public Policy, Management, and Planning from the University of Southern California, where he graduated with multiple honors as the first certified Discovery Scholar in Chris' school for his original undergraduate research on economic development.