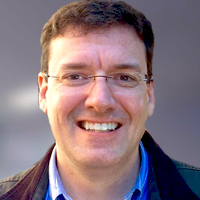 Mike West
Senior VP, Human Resources Director, GrandSouth Bank
Mike West is the Senior Vice President; Human Resources Director at GrandSouth Bank.  Originally from Charleston, SC, Mike moved to the upstate of South Carolina after finishing college at the University of South Carolina.  His career in Human Resources started his junior year in college while aiding high school and college kids in finding local summer time work. After graduating with a Political Science degree with an emphasis in criminal justice, Mike decided to stay the course in Human Resources working for the state of South Carolina with Unemployment Claims.  He worked with claimant employment issues and eventually was promoted as an Employer Services Representative aiding employers with placing job openings, matching the right people to the right jobs per their skill set and then on occasion helping with some unemployment insurance issues. 

In the mid-90´s, Mike made a career transition into the private industry as a staffing manager in the engineering and IT industry. 

Still wanting to do more in Human Resources, Mike made the full jump to HR within the banking industry working from a corporate level recruiter to now one of two Regional HR Managers for a large SC/GA based bank. 

Mike is a volunteer with a non-profit organization, Employment Transitions, to provide support and guidance to those who have become unemployed due to layoff or other circumstances and needing help with interview skills, writing resumes and the pre-employment process. 

Outside of work, Mike has been an avid whitewater kayaker since 1992, likes to mountain/road bike when there is not enough water in the rivers and can be found, on occassion, turning a wrench on or taking a fun, "spirited" drive in the mountains in his sports car.