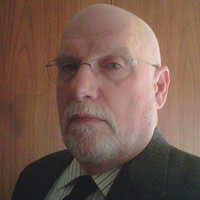 Steve Shanin
Federal Criminal Attorney 
Steve Shanin is a federal criminal lawyer in Chicago, Illinois (see Federal Attorney).  Starting his law career at the Federal Defender Program/Chicago as a senior in law school, he returned to open his own law practice after a successful career as Vice President of Design at Sharin Toy Co, Inc., creating products and packaging for Toys R Us, Wal-Mart, K-Mart, Target, Sears, Motorola, McDonald's, and many other companies.  As a designer, he won a number of awards, including a gold medal for Best in Show/Product Design at the International Decathlon of Design. 

Steve is an Instructor at The University of Chicago and the author of over thirty published articles exploring various aspects of the law. 

When away from the office, courtroom and classroom, Steve is a NRA Certified Pistol and Rifle Instructor and nationally ranked competitive pistol shooter.