Jess' Personal Story—From Homelessness Into the Light
I vividly remember the day I learned that mom had spent every last cent of her considerable divorce settlement. I was 17 years old. My world until that point had been a penthouse in downtown Toronto, a villa in Spain, a ski chalet in the mountains—a life of sumptuous privilege.
Mom made a world of bad choices. There should have been money enough to last a lifetime. Soon there was nothing left to sell, and we were destitute, evicted. Mom collapsed emotionally—an ugly, full-blown breakdown. Suddenly it was up to me to pick up the pieces for her, and for my little brother.
Asking my father or other family for relief was not an option. I was terrified to ask anyone for help. Like so many young people who find themselves in similar circumstances, I concealed my plight at all costs. The terror of my mom being institutionalized, and the fear of being separated from my baby brother was palpable during every interaction with an adult.
The first night we were truly hungry, I lacked the courage to steal from a grocery store. I relied instead on my training in social grace. I put on a dress, grabbed a huge purse, and found a cocktail party at a local hotel. I selected from the hors d'oeuvres tables enough food for dinner that night and breakfast the next morning. I became a professional waitress the next afternoon.
Over two years, we were evicted three times, and couch-surfed to stay off the street. When I applied for my second and third jobs, I pretended that I was still in school. I had assumed the role of family protector, but was ill-equipped for the responsibility at that young age. We were poverty stricken, too often surrounded by the threat of violence.
As bad as it was, it never occurred to me that my situation was permanent. Today, I ask how young people raised in poverty, without a moment's relief from that emotional wasteland, are able to envision that a great life is possible.
The cycle of poverty feeds on itself because those entrenched in it can't see beyond the dark horizon. It's not a matter of showing homeless youth the light—they have to believe they can live in the light.
The confluence of my experience as a homeless teenager and the expertise I've gained in marketing and operations over the past twenty years position me to affect the trajectory of young lives. I am deeply passionate about sharing my hard-earned understanding of homeless kids, how to reach them, and how to inspire them.
~Jessica Dennis
Director of Operations, AidJoy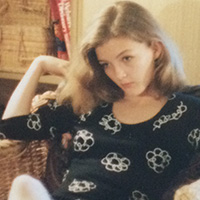 In Toronto, before the breakdown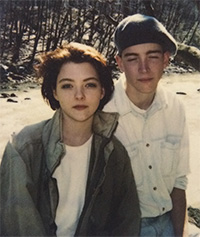 The homeless years,
with younger brother